STORE LOCATION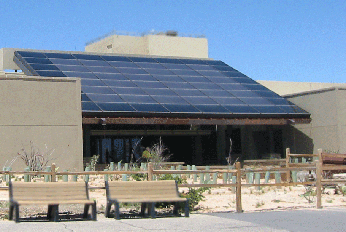 Cavern Bookstore
Located in Carlsbad Caverns visitor center.
The Caverns bookstore boasts over 1,200 square feet of sales floor with a bright, customer-friendly environment for cavern visitors. The store stocks Carlsbad Caverns, Guadalupe Mountains and surrounding area information in all types of media, such as books, audio/visual goods, maps, posters, postcards, etc. Currently we stock more than 400 different items. For more information, please visit our "Online Bookstore" section in our home page or contact Cecilia at
Store Hours:
Winter
(Early September to late May)

(Closed Christmas Day)


Summer (Late May to Early September)
Open 7 days a week


Guadalupe Bookstore
Located in the Guadalupe Mountains Pine Spring visitor center
Nestled in the Guadalupe Mountains, the Guadalupe Bookstore offers more than 200 items about the Guadalupe Mountains National Park and related items. For the visitor's convenience, the Guadalupe Mountains bookstore carries items such as walking sticks, water bottles, suntan lotions, and film, as well as memento items like medallions, patches, and hatpins. For more information please contact Dustin at .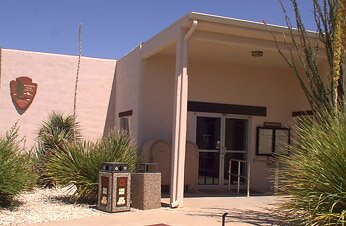 Store Hours:
Winter
(Early September to late May):

(Closed Christmas Day)


Summer
(Late May to Early September)
Open 7 days a week


Administration Office Bookstore
Located in the Carlsbad Caverns Guadalupe Mountains National Park Administration Building in the city of Carlsbad. Convenient for park visitors and people in Carlsbad, the Administration bookstore carries both Carlsbad Caverns and Guadalupe Mountains National Park items. Popular items such as videos, books, maps, and postcards for both parks are sold at this bookstore. For more information, please call ext 0.
Store Hours:
Winter
(Early September to late May):
Open Monday thru Friday
(Closed Christmas Day)


Summer
(Late May to Early September)
Open 7 days a week